Fruit and vegetable preparations
As a result of a constant process of innovation and new business lines incorporation, Marín Giménez has modern industrial equipment available for the production of fruit and vegetable preparations, for a wide range of different applications according to each client requirements.
Marín Giménez holds a solid position in the knowledge of fruit preservation processes, as well as in the raw materials supply, which allow it to implement new business opportunities based on fruit and vegetable processing.
Fruit and veg preparations' area, equipped with modern industrial equipment and a competent R&D Department, experienced in the processing of this range of products, allows the company the full integration from fresh fruit production to finished products ready for their incorporation into final processing.
Customized solutions differentiate Marin Gimenez in the offer to its customers, fruits, vegetables, seeds, cereals or dried fruits can be mixed to satisfy real market demand, in all cases with a tendency to naturalness, origin declaration and ingredient list reduction.
products
Orange
Lemon
Strawberry
Apricot
Peach
Plum
Pear
Apple
Tropical fruits
Red fruits
Mango
Passion fruit
Pineapple
Coconut
Fig
Seeds
Cereals
Vegetables
(Others, check)
applications
Dairy
Desserts
Ice cream
Marmalades
Bakery
Beverages & Juices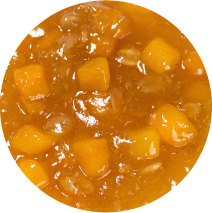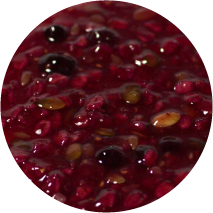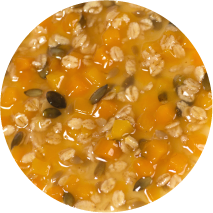 manufacturing period
JAN
FEB
MAR
APR
MAY
JUN
JUL
AUG
SEP
OCT
NOV
DEC
packaging

Stainless steel container (800 Kg.)

Aseptic bags (10,15, 20, 200,1000 Kg.)
storage
It is recommended to store the product in cold rooms (2-4ºC)
preferential consumption