Mandarin
Marin Gimenez is continuing satisfying customers' demands, making the product portfolio never stop growing. Citrus range is completed with new highly valued proposals of aseptic pieced fruit, Premium products for beverage and juice industry.
The well consolidated experience of the company in the aseptic processing together with the most innovative technology make this fruit rich in vitamins and properties reach the top range of Marin Gimenez's portfolio, where freshness and naturalness from Mediterranean fields are part of the final product.
products
Mandarin sacs
Mandarin segments
(Others, check)
applications
Juices
Beverages
Jams & Marmalades
Dairy
Desserts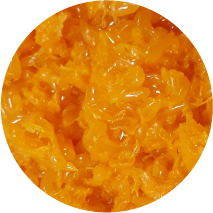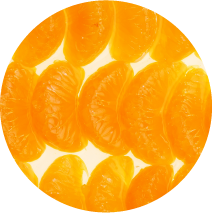 manufacturing period
JAN
FEB
MAR
APR
MAY
JUN
JUL
AUG
SEP
OCT
NOV
DEC
packaging

Metal drum (210 Kg. approx.) 4 drums per pallet.

Cardboard drum (218 Kg. approx.) 4 drums per pallet.
storage
Products must be stored indoors and in closed areas, protected from rain, humidity, high temperature and, generally, from any adverse condition which may damage the product
preferential consumption
18 months from production date. Once opened, keep product refrigerated for no more than 5 days